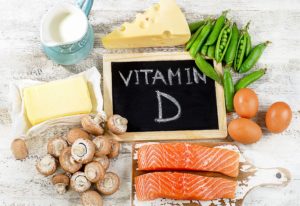 Healthcare professionals recommend spending at least 20 minutes outside every day to ensure you're receiving enough vitamin D for a healthy immune system. However, did you know it's also important if you're considering dental implants? At least 42% of adult Americans are deficient in the vitamin, which means there's a chance you may not be a candidate for dental implants. Here's what you can do to boost your chance of getting dental implants by spending more time outdoors.
Vitamin D and Dental Implants
Vitamin D is essential for a strong immune system. It regulates the activity of the immune cells to fight viruses and infections. The immune-boosting vitamin supports your body's first line of defense against harmful pathogens. Without enough of the vitamin, your immune response will be weaker and slower, increasing your risk of infections or healing complications. It can affect your entire body, including your mouth.
You must have good oral and general health to benefit from dental implants. A dental implant differs from traditional tooth replacement methods because it replicates both the root and crown. A titanium post is surgically placed into the jawbone to mimic the root. The jaw must fuse to the post through a process called osseointegration for the procedure to be successful. Low vitamin D can affect the healing process, which can lead to early dental implant failure.
Although dental implants have a 95% success rate, they can fail, even long after the placement surgery. Most often, an infection called peri-implantitis is responsible for late-term dental implant failure. The infection is like gum disease, which can destroy your oral structures, causing your dental implants to lose support. Not to mention, your compromised immune system will make it harder for your body to fight the infection, even when detected early.
Is Vitamin D the Secret to Dental Implant Success?
Various factors contribute to the lifespan of dental implants, which are proven to last for 30 years or longer with the right maintenance. They are a lifelong solution for tooth loss, so you don't want anything to compromise their success. Receiving enough vitamin D every day is an easy way to safeguard your investment.
Healthcare professionals recommend people between the ages of 1 to 70 years receive 600 IU (international units) of vitamin D daily. You can ensure you're getting enough of the vitamin by exposing 40% of your skin to sunlight for 20 minutes daily, but don't forget to wear sun protection. Besides taking an afternoon walk, choose foods rich in vitamin D, like fatty fish, milk, and eggs.
With a few simple changes, you can enjoy the next best thing to your real teeth with dental implants.
About Dr. Sarah Hansen
Dr. Hansen earned her dental degree from the UNMC College of Dentistry and has continued her education in many specialties, like Invisalign, CEREC, and dental implants. She has the training and qualifications you can trust to replace your lost teeth. Contact our office today to see if dental implants are right for you.