Missing Teeth – New Braunfels, TX
Customized Replacement Teeth for a Natural Look & Feel
At Comal Dental, we realize that there's no substitute that can quite compare to your natural teeth. However, we do try our best to mimic mother nature, both in look and feel, when we create each of our custom-fitted prosthetics. Whether you're replacing two teeth or an entire arch, Dr. Haag is a go-to choice when it comes to rebuilding smiles. With extensive education on implant placement and restoration and a dedication to using the latest technology, he's able to provide brilliant results.
Why Choose Comal Dental for Replacing Missing Teeth?
Start-to-Finish Dental Implant Treatment
Dental Emergencies Welcome
Compassionate & Attentive Dentists
Dental Bridges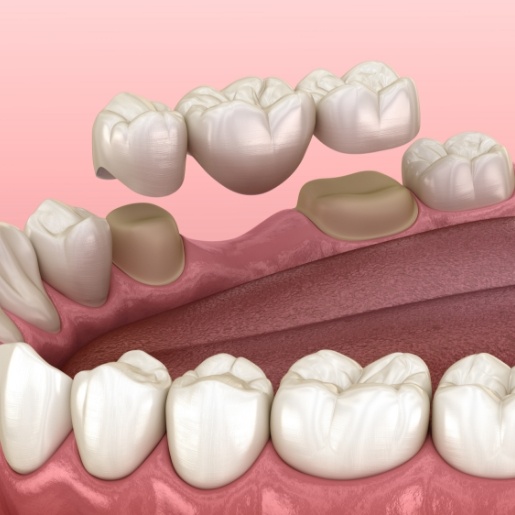 If you're missing one or more consecutive teeth, we can restore them using a dental bridge, which is a prosthetic designed to literally bridge a gap in an arch. It's comprised of two main components: the abutment crowns that are fused to either side of the bridge, and pontics, which are the free-standing replacement teeth located between the crowns. After your abutment teeth are prepared, your dentist in New Braunfels will secure the prosthetic to them, providing you with a complete row of teeth once again.
Dentures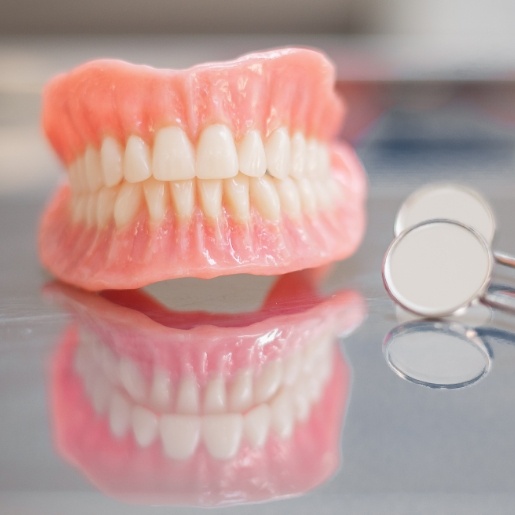 We offer both full and partial dentures that can replace an entire row of teeth or several teeth across the arch. Dr. Haag can also secure a full or partial denture to the mouth using dental implants, eliminating any shifting or slipping that may occur with the traditional design. At Comal Dental, we use our techonology to speed up the denture fabrication process. From digial design to 3D printing try-in dentures in house, we can deliver the latest and greatest CAD-CAM fabricated dentures.
Learn More About Dentures
Dental Implants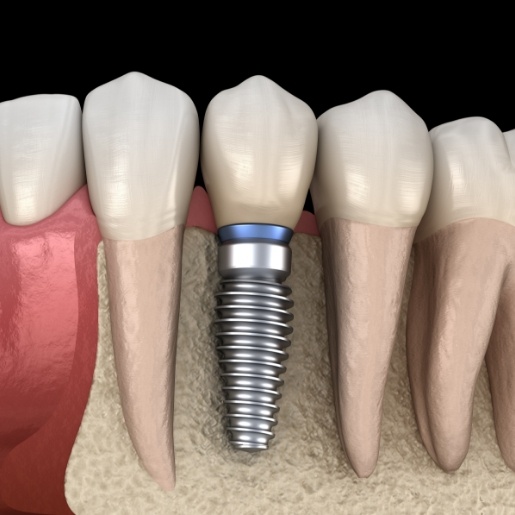 Dr. Aaron Haag is our resident dental implant expert. He has completed a year-long specialty training course on this treatment, along with countless hours of continuing education Combining his education with the technology at Comal Dental, our team is able to complete the entire process from start-to-finish in house. This procedure merges modern dental advancements with traditional aesthetics to allow you to enjoy replacement teeth and look and perform as real as the original tooth.
Instead of securing prosthetics with anatomical suction, dental implants allow us to rebuild the root structure of a tooth with a small titanium prosthetic that's able to fuse with the jawbone. The result: a long term foundation that allows the patient to replace a single tooth, sections of teeth, or a whole new smile.
Learn More About Dental Implants