Advanced Dental Technology – New Braunfels, TX
Committed to Dentistry That Lasts a Lifetime
Our team at Comal Dental wants you to be able to enjoy restored and healthy smiles for a lifetime, which is why Drs. Hansen and Haag spared no expense when investing in the latest dental technology for their practice. With our 3D printer, cone beam CT scanner, and more, we're able to make each of your visits more comfortable, streamlined, and convenient, all while providing you with restorations and oral appliances that last for ages.
3D Printer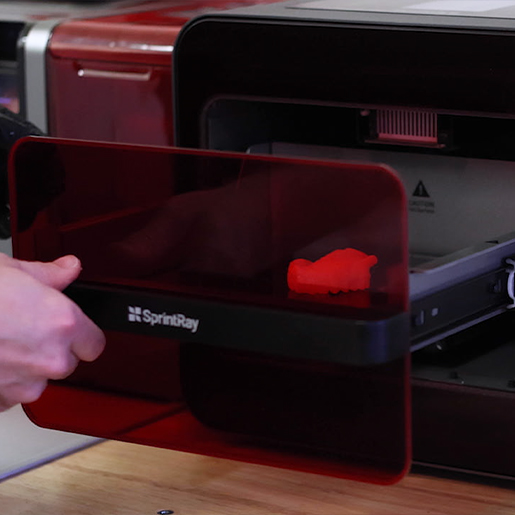 Drs. Haag and Hansen are technology-driven dentists because they understand the convenience and benefits that using the latest and greatest in their field can provide their patients. That's why our office is equipped with a 3D printer. We use this to craft customized nightguards in-house to protect your teeth from grinding and clenching as well as print All-on-4 prosthetics that can be secured to your implants the same day they're placed.
CT/Cone Beam Scanner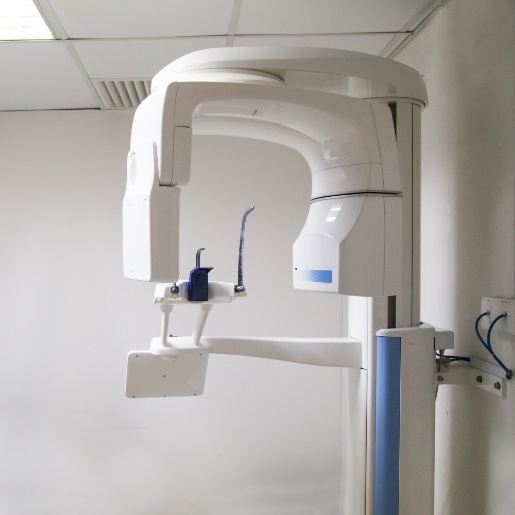 One of the most impressive pieces of technology in our office is our Acteon Prime 3D cone beam CT scanner. Within 30-seconds, it can capture a 3D scan of your entire facial anatomy, including your airway, jawbone density, sinuses, facial nerves, and much more. It's ideal for planning dental implant placements, TMJ therapy, and has a variety of other clinical applications that makes it a priceless advantage of seeing our team at Comal Dental.
Digital Impressions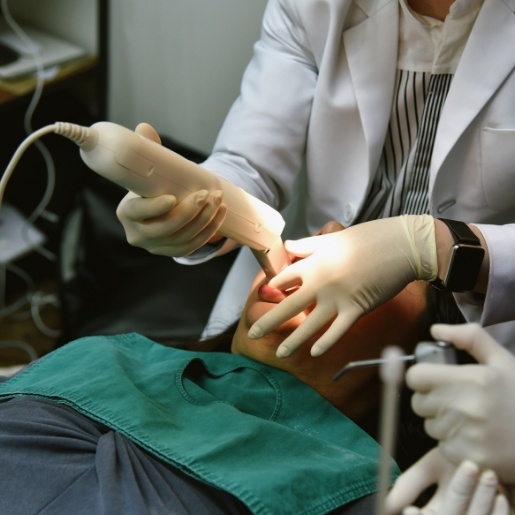 While putty impressions are effective, they aren't comfortable to do. Our digital impression system captures and creates a 3D blueprint of your smile that we can use to craft our in-house 3D-printed nightguards, All-on-4 prosthesis, or CEREC one-visit crowns. The process only takes a moment and allows our team to create perfectly-fitted oral appliances and restorations that can restore the appearance, function, and health of your smile.
Intraoral Cameras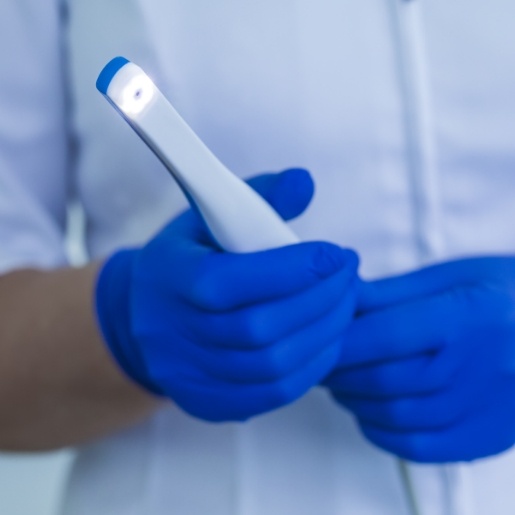 Intraoral cameras allow Drs. Haag and Hansen to take a closer and more detailed look at hard-to-see areas of the mouth for more thorough examinations. These devices are handheld wands with cameras on the ends of them that allow us to capture still images and live video footage that we can display on large chairside monitors. Not only does this allow us to make more accurate diagnoses, but intraoral cameras also allow us to better educate our patients by providing them with a visual tool to learn about their smile!