SureSmile Clear Aligners – New Braunfels, TX
The Discreet & Comfortable Alternative to Metal Braces
SureSmile clear braces in New Braunfels are a modern orthodontic treatment that allows Dr. Hansen to correct bite problems, misalignment, gaps and crowding by using comfortable, discreet aligners. This gives our patients, both adults and teens, the opportunity to maintain their appearance while straightening their grins. Plus, their removability allows for a more convenient and comfortable overall experience. Call our office today to schedule a consultation!
Why Choose Comal Dental for SureSmile Clear Aligners?
Convenient Orthodontic Treatment Alternative
Advanced Virtual Smile Design Technology
Affordably, High-Quality Dentistry
How SureSmile Works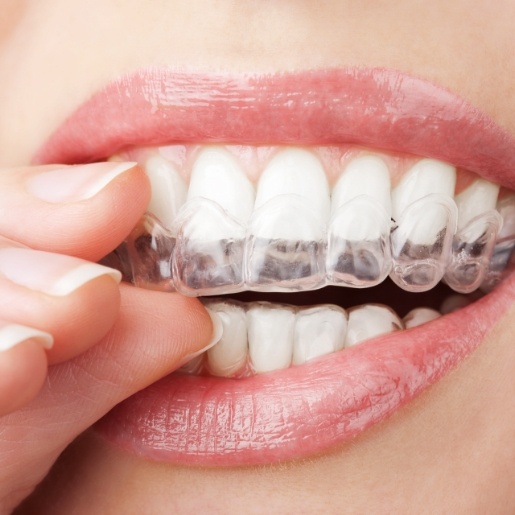 Similar to other aligner treatments available, SureSmile utilizes clear trays to gently and strategically shift teeth into their ideal positions, fixing orthodontic issues ranging from mild to moderate in severity. Each of our treatments begins with a consultation with Dr. Hansen. She'll examine your smile, take digital impressions and scans of your teeth that will allow you to see how the aligners can correct the problems you face, and create a customized treatment plan for you.
Once you decide to move forward with the treatment, we'll send your digital impressions off to our SureSmile laboratory to craft your trays. As soon as we receive them, we'll call you back in to teach you how to use and clean them and schedule routine check-ins every eight weeks or so. At each of these follow-up visits, Dr. Hansen will ensure you remain on-track with your plan and provide you with the next set of aligners in your treatment.
Once you reach your final results, we'll provide you with a customized retainer that you'll need to wear for a specified amount of time to ensure your teeth don't shift back into misalignment.
Who is a Good Candidate for SureSmile?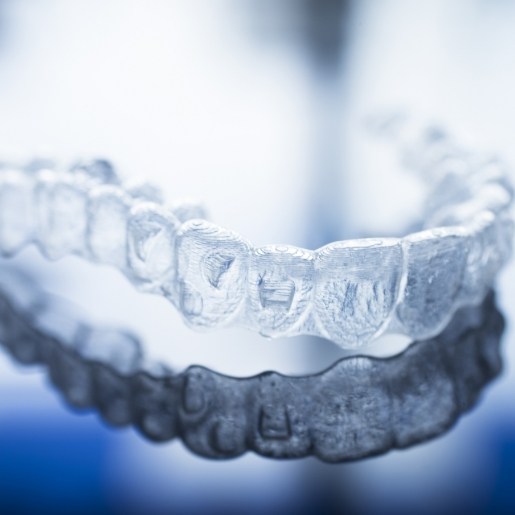 SureSmile clear braces in New Braunfels are able to help patients who experience a wide range of orthodontic issues. If your issues require more extensive treatment, we can refer you to a local orthodontist to make sure you get the care you need.
Some of the issues that we typically treat with SureSmile aligners include:
Bite Problems: Overbite, underbite, and crossbite can all lead to discomfort and functional issues, like TMJ disorder, teeth grinding, and other problems. By addressing them with orthodontic treatment, you can minimize the chances that they'll have a negative impact on your health and comfort.
Crowding: Crowded teeth can create nooks and crannies for plaque, tartar, and food debris to build up in, making effective brushing and flossing more difficult and increasing your risk of developing cavities and gum disease.
Gaps: Gaps between teeth can not only impede on your ability to brush and floss effectively, but they can also decrease your confidence.
Benefits of SureSmile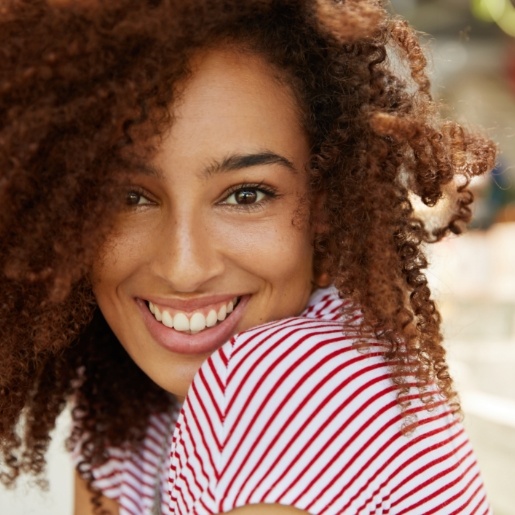 When you choose SureSmile aligners, you'll be able to enjoy a large list of advantages over traditional braces, including:
The ability to eat what you want during treatment—just take out your aligners before eating!
Easier oral hygiene maintenance due to removable trays.
Ability to correct a wide range of orthodontic issues.
Maintain your appearance in professional settings with discreet orthodontic trays.
Understanding the Cost of SureSmile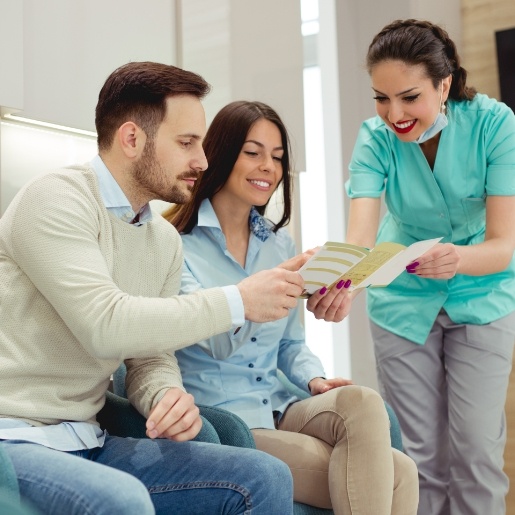 There's no set price tag associated with SureSmile, meaning your overall cost will be based on how many aligners you need and the severity of the issues you need to address. At Comal Dental, we're proud to be in-network with most major dental insurance companies to help minimize out-of-pocket costs, and in many cases, our patients are able to receive coverage through their plans for SureSmile treatment. However, it's important to remember that each plan is different, so we'll need to check with your specific provider to find out what your coverage is.