Restorative Dentistry – New Braunfels, TX
Customized Solutions for Compromised Teeth
Most people will damage a tooth or get a cavity in their lifetime, but that doesn't mean that they have to live with the discomfort of a less-than-functional tooth. Drs. Hansen and Haag offer custom-crafted, natural-looking dental restorations like tooth-colored fillings and dental crowns, to help strengthen and support compromised teeth. Dr. Hansen specializes in CEREC one-visit crowns, while Dr. Haag's extensive training and skills make him one of New Braunfels' top restorative dentists with ample experience in full mouth reconstructions. To schedule a consultation, call our office today!
Why Choose Comal Dental for Restorative Dentistry?
Dentists Committed to Continuing Education
CEREC Porcelain One-Visit Dental Crowns
Start-to-Finish Dental Implant Treatment
Dental Crowns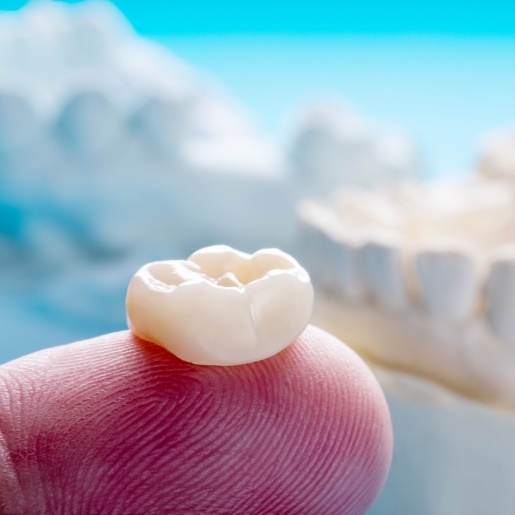 Dental crowns are cap-like shields that cover the entire portion of a tooth located above the gumline. We typically recommend them for teeth that have been damaged, treated with root canal therapy or a large filling, or are severely misshapen, and they can be crafted from a wide range of materials. With the proper maintenance, dental crowns can continue protecting teeth for several years, so you won't have to worry about lingering discomfort related to damage.
CEREC Same-Day Dental Crowns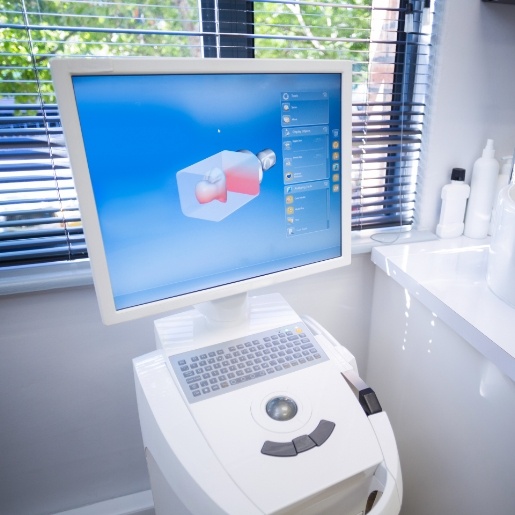 Dr. Hansen and Dr. Haag are both proficient at CEREC same-day crowns. They have milled countless zirconia and ceramic crowns that continue to preserve and protect natural teeth across New Braunfels. The process can typically be completed within two to three hours, so you won't have to worry about having to come into the office multiple times.This technology can also be used for implant crowns.
Our team will start the process by preparing the affected tooth for the crown and capturing a digital impression of it. This detailed blueprint will then be transferred to our in-house milling machine that has the ability to make both zirconia and Emax crowns, which are natural-looking and long-lasting materials that seamlessly blend with the smile.
As you wait, our milling machine will be crafting your crown to our specifications in the next room. As soon as it's completed, they team will prepare the restoration to make sure it fits and matches the color of your teeth perfectly within your mouth before bonding it to your prepared tooth. Our CEREC same-day crowns are not only convenient, but the materials they're crafted from are incredibly durable, allowing them to stand the test of time.
Full Mouth Reconstruction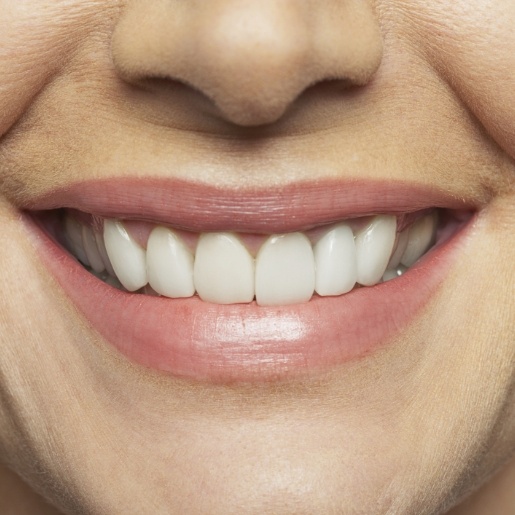 Both doctors have been through countless hours of training and continuing education on rebuilding smiles. At Comall Dental, our office believes in understanding patient desires, health of gum tissue and bone, and analyzing function of the bite to develop the best long-term makeover for each individual patient.
Full mouth reconstructions allow us to restore both functional and aesthetic issues within the mouth, including creating customized prosthetics to replace missing teeth and rebuilding damaged ones. Even with the most complex cases including full mouth implants, Dr. Haag and Dr. Hansen are equipped to provide impressive transformations that are able to change his patients' quality of life.
Our 3D printer and CEREC technology also allow our team to create fixed restorations the same day you visit us, helping you get your dream smile faster and minimizing the number of times you need to take off work and visit our office. From start-to-finish, our community-recognized and specially trained team will be by your side, ensuring that you're able to enjoy a grin that's equally functional as it is beautiful.
Tooth-Colored Fillings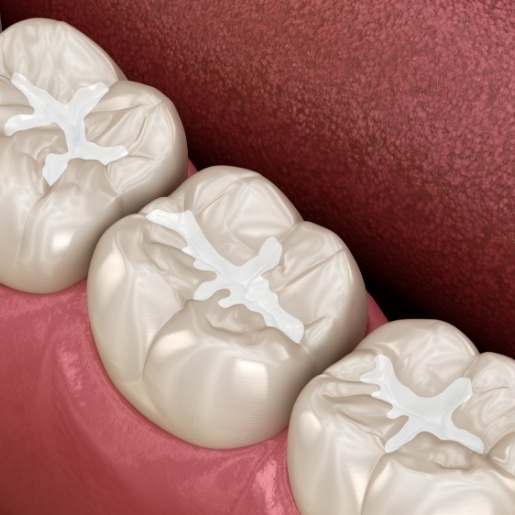 Thanks to modern dental advancements, a simple cavity doesn't have to have a serious impact on the look and feel of your smile. We utilize a biocompatible, tooth-colored composite resin material to fill cavities and seal off teeth to prevent the decay from spreading. The process is simple and pain-free, we'll remove any decayed tooth structure from the area and sanitize it before placing the filling within the tooth. Once it's cured, it will continue protecting the tooth for years to come with the proper maintenance.