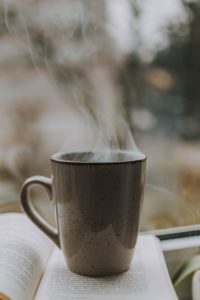 A dental implant is unlike any other tooth replacement because it recreates both the root and crown. This provides a nearly perfect replica of a real tooth to look and feel natural. As the most successful method for treating tooth loss, they can last for decades. You don't want anything to compromise your investment over the years, like stains or discoloration. Although dental implants don't stain like your enamel, don't stop brushing or flossing. Here's what you need to know to ensure your smile always looks its best.
Do Dental Implants Stain?
The restorations attached to dental implants are made of ceramic porcelain, which are resistant to stains. However, if the glaze on the surface of the dental implant is damaged, it can make your restoration look discolored. You can safeguard your dental implants by using non-abrasive dental products, including a soft-bristled toothbrush.
Although your restoration may not be vulnerable to stains, the bonding material holding it to your abutment can discolor. It's often caused by consuming dark foods and drinks or smoking.
Any remaining natural teeth are still at risk of stains, which can create inconsistencies with the color of your smile. You can ensure your teeth and dental implants stay bright and beautiful with the right aftercare.
How to Care for Dental Implants
Dental implants have over a 95% success rate and are proven to last for 30 years or more with the proper maintenance. You can ensure you never have to worry about tooth discoloration again by:
Not Using Tobacco: Smoking and chewing tobacco can stain your teeth because they contain tar and nicotine. Besides maintaining the appearance of your dental implants, their long-term success relies on kicking the habit. Smoking increases your risk of infections, which can lead to dental implant failure.
Avoid Dark-Colored Foods and Drinks: Many foods contain a naturally occurring substance called tannins. They work with chromogens and acid, which can corrode teeth and make them more susceptible to stains.
Skip Abrasive Dental Products: Hard-bristled toothbrushes and abrasive toothpaste can damage your dental implants and natural teeth. It's better to use a soft-bristled toothbrush and gentle toothpaste to brush at least twice daily. Don't forget to floss every night before going to bed.
Rinse After Every Meal: Ideally, it's better to brush after every meal, but if you can't get to your toothbrush, rinse your mouth with water to remove stain-causing food particles.
Besides caring for your smile at home, don't forget to visit your dentist every 6 months for a cleaning and checkup. They'll preserve any natural teeth and promote the long-term success of your dental implants for a stunning smile that lasts.
About Dr. Aaron Haag
Dr. Haag earned his dental degree from the University of Nebraska College of Dentistry and has completed extensive continuing education in many advanced treatments, like cosmetic dentistry and dental implants. He combines his experience with elite technology to deliver superior results. If you are ready to replace your lost teeth, contact our office today to request your consultation.